If you play your cards right, a loyalty program can be a bottom-line booster, a great source of customer data, a marketing engine, and even a key to unlocking new sources of revenue. But if you want your loyalty program to be anything more than a digital punch card, it's going to have to play nice with the other technology solutions you already use.
That's why, when you're shopping for a loyalty program provider, there's one thing you can't overlook: integrations.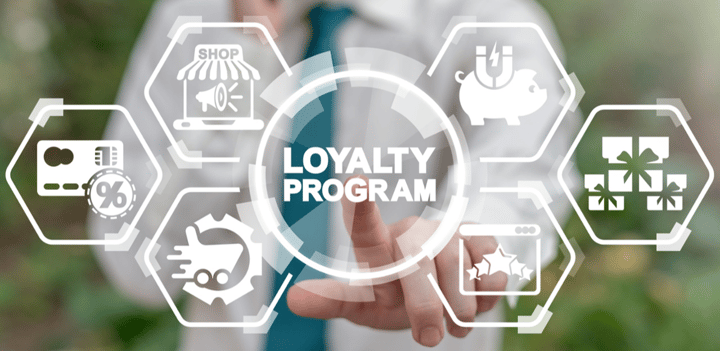 There's a lot of information — and misinformation — out there about loyalty program integrations. We decided to write a guide to what's really important, so you can make the best possible decision for your business.
First, determine what you actually need
Loyalty program providers often present their integrations as a long list of logos (present company not excepted). However, it's important for you to know how to read that list in a way that will help you determine if the platform actually fits your needs.
While it's desirable for the loyalty program provider you choose to integrate with a lot of different technologies — this will give you the option of switching parts of your tech stack in the future — it's much more important that the provider integrates with the technologies you already use across key categories.
Those categories include:
Your POS system
Your ecommerce platform
Your CRM or marketing platform
Payment hardware and software
In other words, If a provider offers 50 POS integrations, but zero payment hardware integrations, that's not going to be as beneficial as a company that integrates with only the most popular technologies in each category, so long as the ones you use are included.
Why is it important to have multiple categories of integrations?
The reason you want the ability to integrate with multiple aspects of your tech stack is that these integrations are what will allow you to achieve the maximum ROI from your loyalty program.
POS system integrations simplify the customer experience by limiting the amount of places they have to enter information.
Ecommerce platform integrations enable customers to accrue or spend loyalty rewards online, encouraging omnichannel commerce. Restaurants may also integrate their loyalty programs with online ordering platforms.
CRM and marketing platform integrations allow you to combine loyalty rewards and marketing campaigns, leveraging loyalty program data to improve retention and revenue.
Payment hardware and software integrations enable you to track dollars spent, not just number of transactions, allowing you to reward your most profitable customers the most.
Loyalty programs often start producing a return on investment right away. But the businesses that are operating with the biggest margins on their loyalty programs are the ones who have most deeply integrated them with their other technology solutions.
Read more: Who Wins the ROI Battle? Traditional vs. Digital vs. In-Store Customer Marketing
Does the provider have good development resources?
What if a loyalty program provider doesn't offer all the integrations you need? What if they do integrate with the platforms you're using, but those integrations need a little bit of extra work?
Nine times out of ten, you're not going to check all your integration boxes right out of the gate.
With today's APIs, setting up a new integration is generally pretty simple, if you know what you're doing. And skilled developers can work with you to adjust integrations for your specific needs.
However, if the loyalty program provider doesn't have these resources in-house, or they're working through a huge backlog of development work, that can mean long timelines and troubled implementations — and that's bad news for your ROI.
That's why it's important to ask your sales rep whether their company has development resources that can help you add and optimize integrations from day one.
Conclusion
Integrations can make the difference between a loyalty program that delivers outstanding returns and one that barely moves the needle. Make sure you talk to any prospective loyalty program provider about their integration abilities, and find out whether the technologies you already use are on the list.