It's no surprise that digital retail is trending, and more people than ever are opting to order products from the comfort of their homes. How can brick and mortar stores stay afloat amidst this culture of convenience?
In this blog post, we'll take a closer look at some common marketing tactics used for both acquisition and retention, and see how they compare.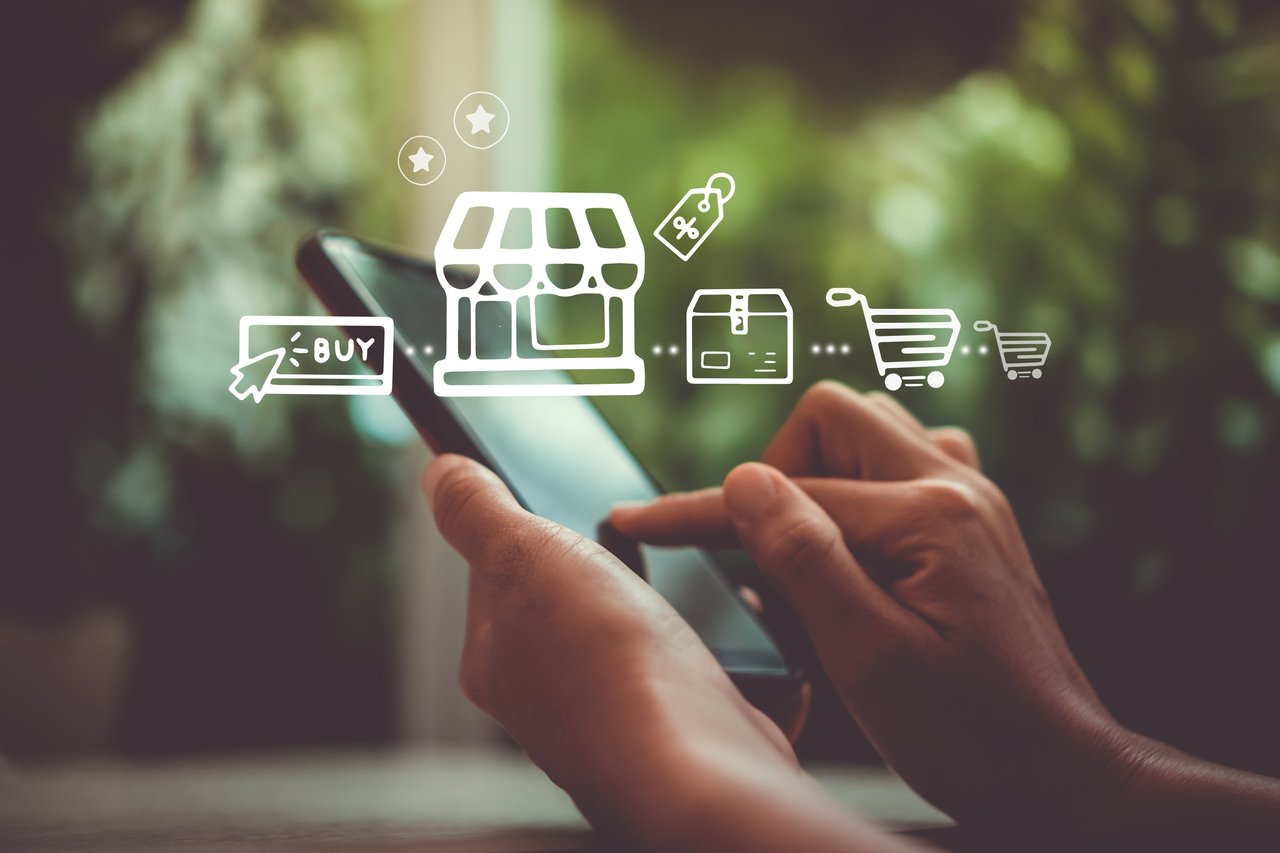 Traditional advertising
Advertising is probably what first comes to mind when you think about marketing. Just how much does traditional advertising cost in the modern climate? Here's a quick snapshot:
One week's worth of radio ads, not including production costs, can range from $200 to $5,000.
TV ads on prime time network television, not including production costs, can cost as much as $3,000 per slot.
Advertising agencies often charge over $300 per hour.
Advertising costs can vary significantly depending on your location, desired time slots, and other factors. For example, running a TV ad on a local cable station will be far more affordable than securing an 8:00 pm slot on NBC.


Digital advertising
As more people shop online, businesses are turning to digital ads in order to reach their audiences. Here are some quick facts about the digital marketing landscape:
Digital ads are undoubtedly a popular marketing choice in 2019, but they're not a good fit for every business. To be effective, a digital ad needs to be expertly crafted and targeted, and in the age of ad filtering software, there's no guarantee your audience will see it.


Bringing in the experts
Faced with difficult marketing choices, many businesses turn to marketing experts. However, hiring an in-house expert is only a smart move if you can generate enough ROI to justify spending the money. In addition to the general cost of hiring someone new (which averages just over $4,000), salaries for marketing professionals can get pricey:
| | |
| --- | --- |
| Position | Average yearly salary (via Glassdoor) |
| Marketing Coordinator | $47,793 |
| Social Media Strategist | $54,115 |
| Marketing Research Analyst | $57,599 |
| Marketing Manager | $81,078 |
| Marketing Director | $114,950 |
Customer retention
Businesses tend to allocate more time and energy to acquisition than they do to retention, but that strategy can get expensive — acquiring a new customer is five times as expensive as retaining an existing one.
Brick and mortar stores are in a position to excel at customer retention. Daily face-to-face interactions have the potential to keep customers coming back time and time again. In fact, customers are increasingly motivated by emotional connections. They don't just want to purchase products, they want to feel a sense of belonging.
On average, a repeat customer will spend 67% more than a new customer, so it pays to establish those connections. But aside from providing outstanding service and products, how can brick and mortar stores harness the power of retention?


Building a loyal customer base
Starbucks is a shining example of customer retention. In 2018, the $80 billion company topped the Quick-Service Restaurant Loyalty Index for the second year in a row, thanks in large part to their customer rewards program — membership has increased by 25% in the past two years. Now, members account for 40% of transactions. That's a lot of revenue from returning customers.
Acquisition is obviously a huge part of the ROI equation, but retention can help with that, too — of those who belong to a rewards program, 73% are more likely to recommend and say positive things about brands with good loyalty programs. Word of mouth is a powerful tool for growth, so it pays to make sure returning customers are excited enough about their experience to tell their friends and family.


Using technology to connect
Building an app from scratch is one option for creating a customer rewards program, but it can be expensive. In addition, if the user experience isn't up to par (or if technical issues are frequent) customers will likely delete the app and take their business elsewhere.
Integrated Point of Sale (POS) systems are great tools for implementing or revamping a loyalty program. Spendgo, for example, offers software solutions for small to midsize businesses that use your existing POS (or any available tablet) to track rewards. Customers just enter their phone number on a custom-branded Spendgo terminal at checkout to automatically log their rewards. It's simple, fast, and reliable.
When it comes to marketing strategies, businesses have a lot of options, many of which can be too expensive to justify. How can you determine which strategies will work for your business?
For more in-depth information on acquisition and retention costs, access our free whitepaper.