Running a successful barber shop is rewarding, but that doesn't mean it's easy.
Even when customers become regulars and regulars become friends, the work is never done. Most barbers are always grinding — looking to find more customers, add more chairs to their shop, or open new locations to create more comfortable profit margins — all while remembering to keep the floor swept and the towels washed.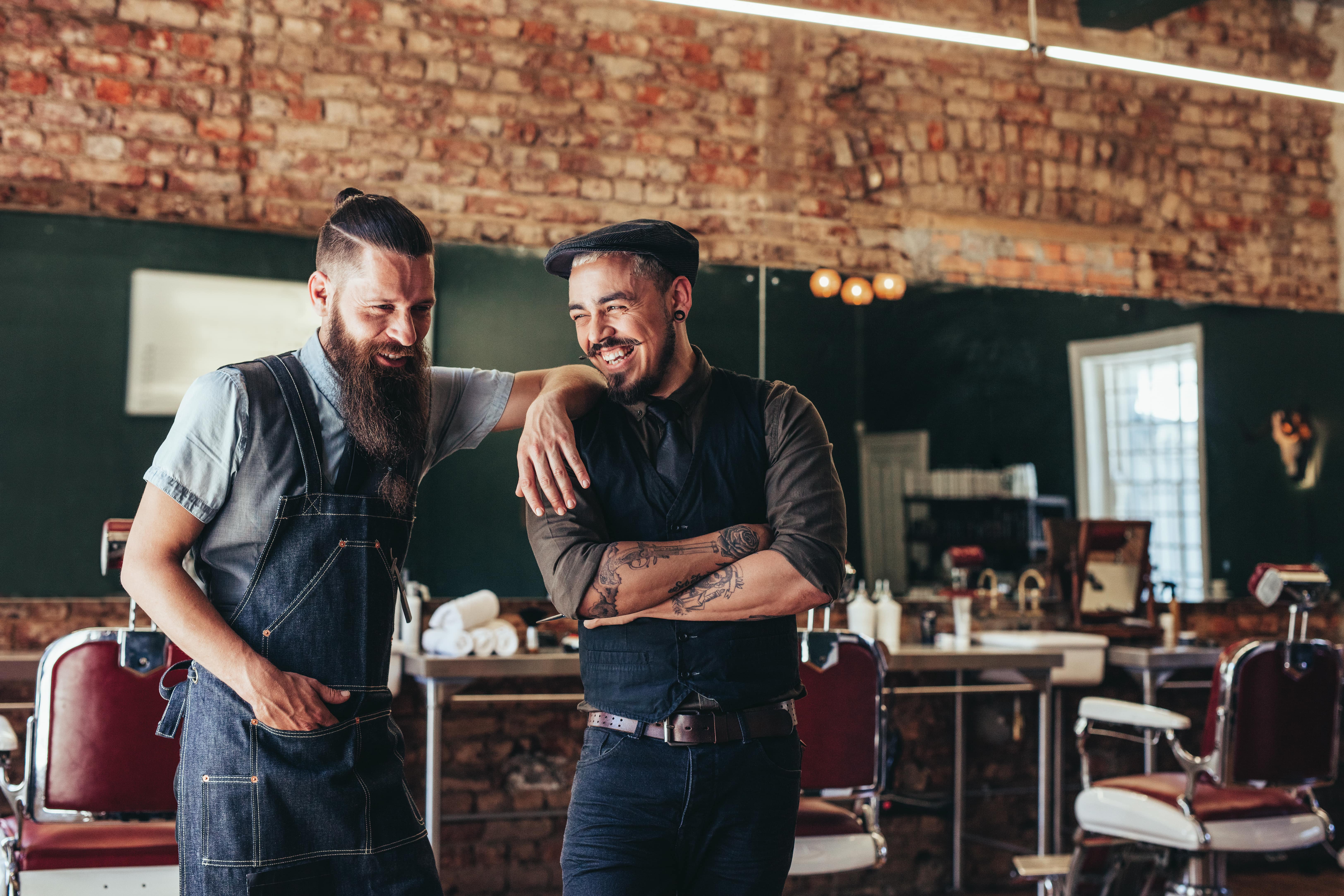 Growing shops have a decision to make: do you put your efforts into growing your customer base or concentrate on keeping regular customers happy?
In our recent whitepaper, we found that companies that emphasize customer experience and retention are better positioned for long-term success than companies that prioritize new client acquisition.
For barbers, customer retention means putting your regulars first. Here are three big reasons why:


Retention is more cost-effective.
Flyering? That costs money. Yelp promos and Google search ads? More money. Banners, signage, window paint…you get the idea. Marketing necessarily requires investment to succeed. Going cheap on marketing only wastes valuable capital.
Gift card promotions and Groupon deals might drive interest, but do they create returns? You may be keeping chairs full for the duration of the promo, but there's no guarantee that those customers will come back. In fact, researchers have found that failure rates among small businesses that launch Groupon promos is higher than average.
Keeping the customers you already have, on the other hand, doesn't require nearly as much investment. In fact, when happy customers return time after time, they create the revenue base that provides financial support for shop upgrades, ongoing maintenance, and, yes, even marketing.


Barber shops are relationship businesses.




Barber shops thrive because of community connections. In many communities, the shop is a congregation point where people meet to discuss current events and local gossip while they get cleaned up. For a lot of people, their barber is a close friend, a confidant who they seek out for advice. Few other professions have that kind of relationship with their customers (therapists and bartenders excepted).
As Carlos Ferrandis says in Barber Lineup, "while people typically will go to a store or a restaurant regardless of which cashier or server is working, their choice in barber is usually based on previous experience." In other words, people tend to be selective about who cuts their hair. When you make them look good, a bond is formed. That bond is the essence of good business for barbers. Taking advantage of this bond is simply the best marketing strategy in this industry.
Before launching a campaign for new customers, ask yourself: what percentage of our business comes from people who regularly return at least once every 90 days? What can I do, as a business owner, to improve that number?


Word-of-mouth is the best marketing channel for barbers.
Referrals are the best advertising a barber can get. When someone vouches for your services to a friend, most of the legwork is done for you, and a customer who comes into your shop on a recommendation from a regular is more likely to become a regular themselves. However, you need to really impress someone before they'll put their name on the line for you.
Aside from giving great cuts, how can you increase referrals? One option is to offer some added perks that make your services stand out, like hot towels or free coffee.
You can also reward regular customers for their loyalty. Barber shops can see a significant increase in repeat business from POS integrations that offer return customers a discount (or a free cut) after a certain number of visits.
This is the modern version of a punch card promotion — it's like a punch card that generates data that you can use to maximize marketing impact (and can never get ruined in the wash). These POS integrations can also be used to send text and email reminders to regulars when it's time for their next cut.
What marketing strategies make the most sense (and dollars) for barber shops? We crunched the numbers on customer retention versus acquisition-focused marketing. The results may surprise you.
Read more about the true cost of customer acquisition.