Hardware store owners do a ton of work and shoulder a lot of responsibility. Setting priorities (and sticking to them) is the secret for most successful shop owners.
Setting priorities leads to some hard decisions. Finding time and resources for getting new hardware store customers and keeping existing ones is difficult for most independent shops. Should you put more effort into expanding into new markets or solidifying the ones you have in place?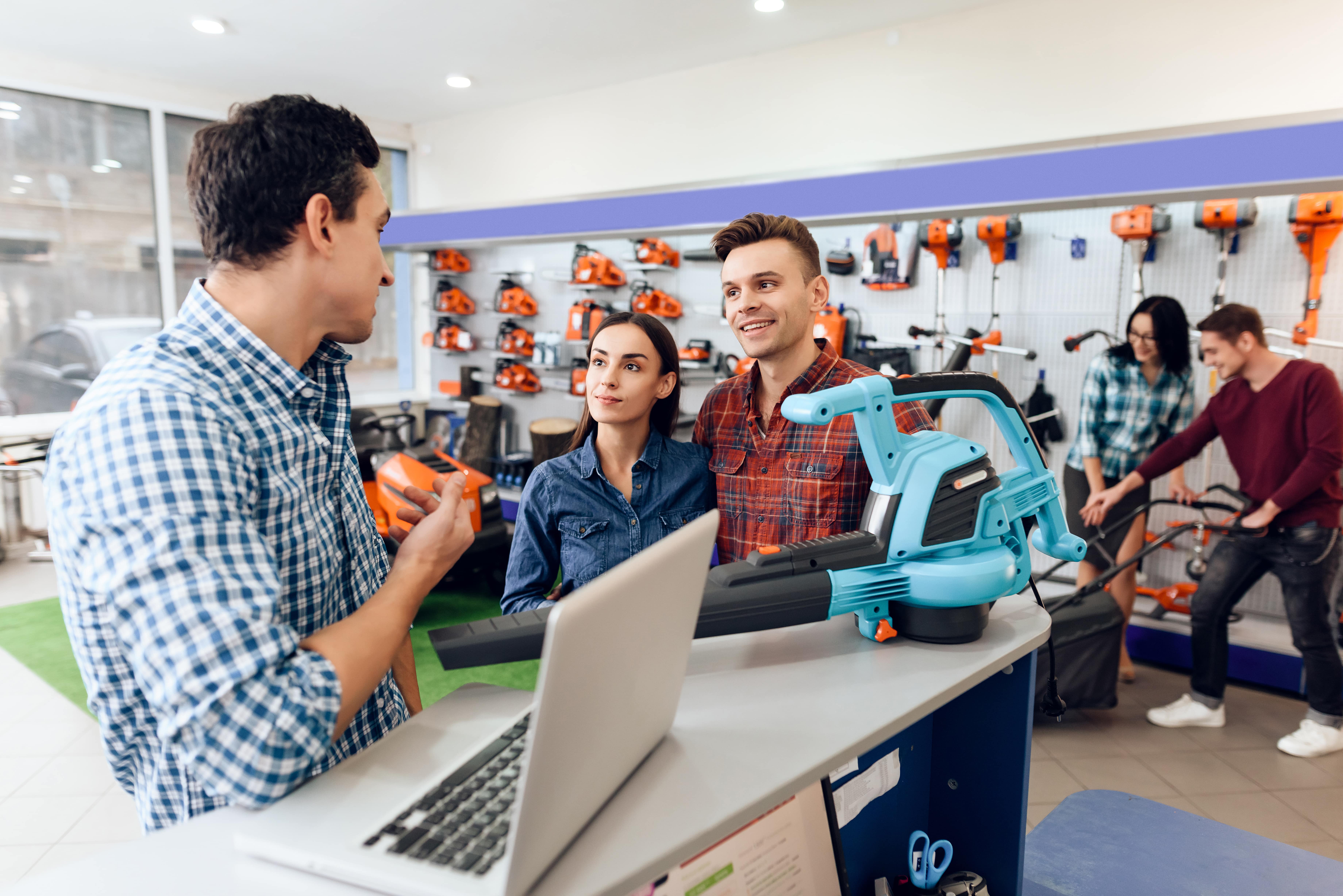 Certain aspects of the hardware business in particular make customer retention an especially valuable strategy. From contractor relationships to community-powered word of mouth marketing, the bond that store owners and staff share with their customers can fuel their success in a tight market.
Easier than the alternative
Business development initiatives can introduce a considerable amount of risk to your shop operations. For hardware stores that run on tight margins, that risk could set you on a path to bankruptcy if it's not managed well. On the other hand, your business does need to grow and expand in order to stay healthy. What do you do?
Working within existing customer segments lets you use the knowledge you have in new ways. Shop owners can drive more targeted, effective marketing using knowledge of their customer base to attract other, similar people from the community. Offering sales and specials based on your collected knowledge is a safer bet than making assumptions. Sometimes, a great deal on some new trending product you know regulars will love can do enough to get the word out.
Could new products targeted for homeowners be a winner — maybe something to help them cut down on water use to save money and go green in some other way? Find ways to both meet baseline needs and inspire creativity. Go the extra mile for the customers you have.
Build strong bonds
Hardware stores are community businesses that thrive by building strong business relationships with local tradespeople.
Big box hardware retailers like Lowes and Home Depot offer contractor discounts to lure small business owners away from independent stores. Corporate chains can leverage their size to get lower prices from manufacturers and can absorb losses more easily, which makes competing on price difficult for little guys. What they can't provide is the sense of connection that independent hardware stores bring to the table.
That's not to say you shouldn't work out discounts for contractor accounts (you should!). What's more important is adding to the buying experience in a way that incentivizes return customers like contractor perks available at your POS. This is where your small business can fight back against the big box stores.
As the owner, you keep up on new products and changing trends to ensure that your stock is modern, attractive, and priced to move. Why not share that info with your prized accounts to give them a leg up on the competition? When you know more about your customers than the other guy, you can impart the knowledge that will help them specifically (and show them that you care).
Word-of-mouth marketing
One common complaint about big box hardware stores is the lack of real help you get — most of the time, in-house "experts" on the floor are worse than useless. Often, something as simple as getting a bag of soil from a high shelf is an ordeal. A homeowner looking for insight into different tiling practices or tips on choosing a better roofing shingle will likely be out of luck. This presents a great opportunity for community-centered businesses.
For local hardware stores, keeping experts on staff can make your business more appealing than your competitors and drive your word-of-mouth marketing. A master carpenter or cabinetry pro can offer your customers the kind of insider insight that will be a lifesaver for DIY home renovators. When your customer's friend starts looking for a cabinet guy, they'll know one — your cabinet guy!
The thing you do differently is often as valuable as the thing you do better. From digital customer rewards programs to analog personal connections, going the extra mile keeps customers coming back.
Read our Cost of Customer Retention whitepaper and learn more about leveraging your existing customer base.