Opening a brick-and-mortar store doesn't stop when you've got your space set up, stocked, and ready for business. Customers are critical to the equation! Make sure you stay on track by setting quantifiable customer goals early on, and sticking to them.
Here are some foundational customer-related KPIs for your first year of operation: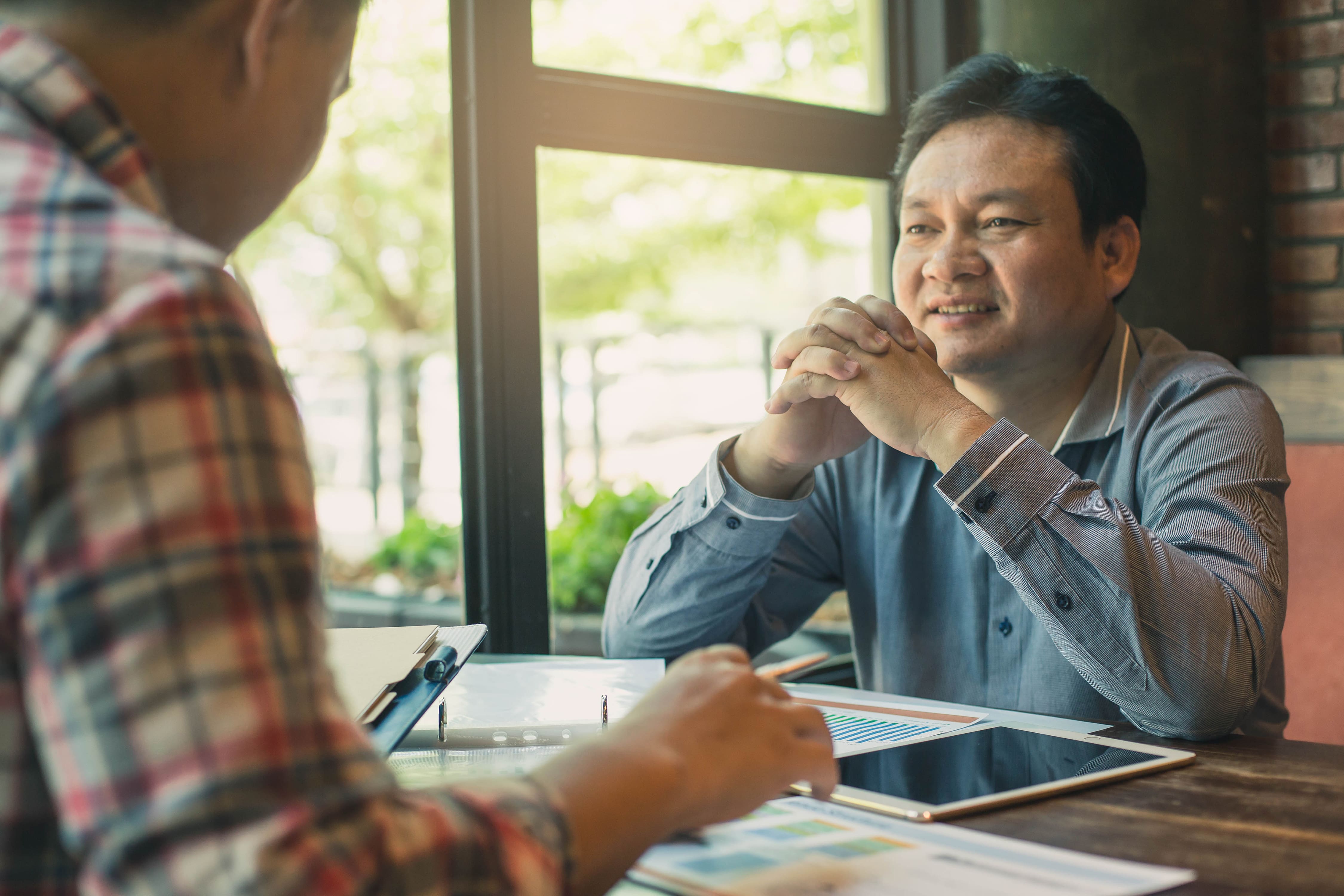 Customer engagement
When it comes to brick-and-mortar goal-setting, customer engagement is at the root of many valuable KPIs. To gauge how well your store is doing, you'll need to have some customer engagement benchmarks in place.
Visitor count
One foundational KPI is how many people come into your store; when you compare your daily number of transactions with your daily number of visitors, you get your conversion rate.
In the past, stores have used laser beams, thermal imaging sensors, and camera-based door counters placed across entrances to count the people coming and going, but all three can be rather inaccurate. Wifi retail analytics can provide more reliable, detailed information.
Calls and emails
How many people call your store each day? Train employees to document how many calls you receive, and what questions customers are calling to ask. The same goes for emails.
Tracking these metrics can inform your decisions. If twenty people call in one week asking if you have a specific product, for example, you can make a strategic decision to order it, and announce it on social media when it's officially in stock.
Website
Even if you're a brick-and-mortar store, you still need an online presence. Make it convenient for potential customers to learn about you and reach out through your website and social media.
Another important KPI is how many people visit your website. Google Analytics can track your website traffic, and give you details about what visitors search for, how long they spend on the site, what links they click on, and more.
New customers
It may seem obvious to track how many new customers are coming in, but you'll also want to note any trends in what they're purchasing. How much does the average new customer spend? Do they buy one or two items, or more than that? What are some common combinations of items? Information like this can help you adjust your product mix, shelf placement, reorder schedule and more.
This information will also help you forecast your growth and manage your financials more effectively.
Retention rate
Customer retention should be an area of focus for any brick-and-mortar business — 80% of a brand's revenue is delivered by a loyal customer base, so building relationships with existing customers is vital.
Keep track of how many customers are coming back, and how their purchases change over time. This will inform your strategy for keeping them engaged.
Ratings and reviews
Online ratings and reviews are important, especially when it comes to local brick-and-mortar businesses. According to a 2018 BrightLocal survey:
86% of consumers read reviews for local businesses
27% of consumers look online daily for local businesses
Consumers read an average of 10 online reviews before they trust a local business
Consumers require an average 40 online reviews before believing a business's star rating is accurate
The more positive reviews you have on Yelp, Google, Facebook, Trip Advisor, and other platforms, the better — but it's also a good idea to respond to reviews (even negative ones), because it demonstrates that you care about your customers' experiences. Just don't get defensive or argue with unhappy customers in public; instead, offer to follow up offline or via email.
How to get more reviews
The most obvious way to get positive online reviews is to go above and beyond to impress your customers. However, this doesn't always work on its own. Even if customers are thrilled with your business, they won't necessarily remember to leave you a good review.
One option for reminding people to leave reviews is to put up stickers in your business that simply say, "Find us on Yelp." Another option is to send customers an email requesting a review after they make a purchase — up to 80% of reviews originate from follow-up emails.
You can also make it easier for customers to write reviews by linking to your business pages on your website and within email correspondence, with link titles like "Review us on Google."
Conclusion
Every business is different, and will have different goals. But regardless of which specific benchmarks you choose to measure your success, you should have a quantifiable vision of where you would like to see your brick-and-mortar business be at the end of its first year.
Establish KPIs and track them from the very beginning, so you can be proactive instead of reactive. Focusing on setting benchmarks for year one can help you to expand your business offerings by year two, making changes such as hiring more employees, adding new inventory or services, and introducing a loyalty program (like the one we offer!).