If you own a brick-and-mortar business, you've probably heard people say that the most important variable affecting your success is "Location, location, location!"
However, success is not just about attracting new customers based on foot traffic. Becoming embedded in the community helps to turn customers into advocates, greatly growing their lifetime value to you. It's almost always harder and more expensive to make a new customer than it is to keep an existing one.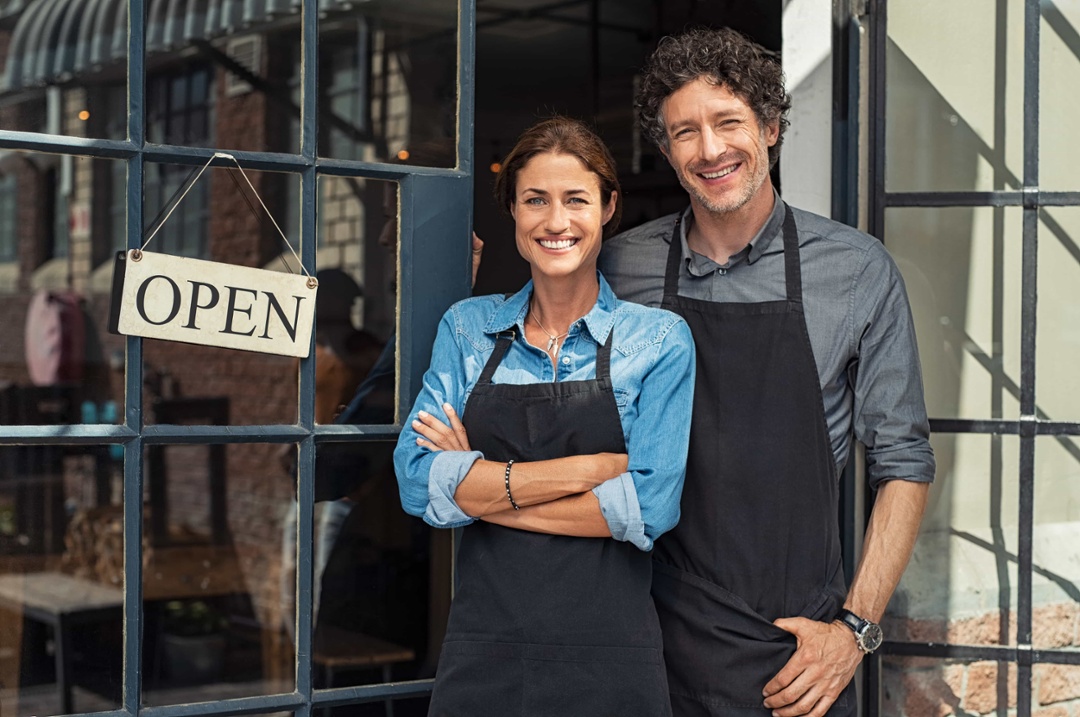 For many brick-and-mortar retailers, community advocacy, customer advocacy, and brand advocacy are one in the same.
Why is advocacy important?
In short, brick-and-mortar customer advocacy can save you a lot of money. Here's how:
Lower acquisition costs
Both traditional and digital advertising can be expensive, with varying results — most brick-and-mortar businesses don't have an extra $5,000 lying around to spend on a high-impact radio ad. The ideal outcome of customer advocacy is free word-of-mouth advertising by people who genuinely love your brand.
Download the whitepaper to learn how much does a new customer really cost?
Consumers are becoming increasingly resistant to advertising, and are far more likely to trust recommendations from family and friends. We're in an age when 80% of a brand's revenue is delivered by a loyal customer base, so to get the best ROI out of your marketing investment, it pays to focus on creating advocates for your brand.
Bringing in customers with a cause
There's currently a significant social pushback against large corporations like Amazon and Walmart, and many consumers are making an effort to shop locally whenever possible. Customer advocacy can help you tap into this current "buy local" trend.
Of the 93% of U.S. consumers who shop at small retailers, 40% say they do so in order to support the small business community. The movement is particularly popular in the consumer packaged goods (CPG) and food grocery industry — "buying local" is the cause with most consumer awareness.
How can I generate advocacy?
Here are some tactics for incorporating the community into your brick-and-mortar business plan:
Meet your neighbors
Don't underestimate the power of local business partnerships. A mutually beneficial relationship can help everyone involved to expand their reach. You can host pop-ups, display flyers and business cards, offer cross-promotional discounts, plan community block parties, and even share goods or services.
Embrace local flair
Appeal to neighborhood pride by tailoring products and experiences to local tastes.
Some examples: If you're a bookstore, set up a special shelf for local authors or a list of staff recommendations. If you're a coffee shop, sell a travel mug that features a cute illustration of the neighborhood. If you're a grocer, sell a reusable grocery bag designed by a local artist.
The possibilities are endless, and every time someone asks a customer, "Where did you get that?", you get free advertising for your business.
Build relationships with customers
Relationships are key for many small businesses. If you want to establish a steady stream of repeat customers (and remember, those customers can make up 80% of your revenue!), you have to build customer loyalty.
One way to engage customers is to create a "customer spotlight" program. When someone has been consistently happy with your service or product, ask them if they would like to be featured on social media or in-store.
Make friends with the right people
Beyond the everyday customer, there are other community members you should get to know. For example, you can make a good impression — and maybe even gain some good press — by providing discounts to city officials or first responders (police, firefighters, and EMTs).
Reach out to local newspapers, magazines, and newsletters to see if they would be interested in featuring your business. Similarly, know who your local micro-influencers are. For example, if you own a health food store, it would be smart to partner with a local fitness coach who has a substantial social media following.
Tools for success
Integrated Point of Sale (POS) systems are great tools for implementing or revamping a loyalty program, enabling you to easily track relationships with customers. Spendgo offers software solutions for small to midsize businesses that use your existing POS (or any available tablet) to track rewards.
Spendgo can help your brick-and-mortar business build and retain a solid base of customer advocates, so you can focus on delivering the amazing products and services that make your business a pillar of the community.
Want to learn more about how Spendgo can help? Request a demo today.